2012
Our
history
Our story is written in RED and WHITE
2012
Creation of
Neauvia
A medical aesthetics concept relying on science, innovation and lifestyle; aiming to provide an outstanding approach and products to the aesthetics market, backed by both scientific and clinical data.
2015
Creation of
MATEX LAB SA
Matex Lab SA offers medical aesthetic products specialized in dermal fillers, energy based devices, cosmeceuticals and food supplements.
2016
Brindisi factory
Opening
Factory in Brindisi (Italy) is specialized in the production of fillers, with internal Research and Development laboratories and regulatory office.
2017
Creation of
Neauvia Scientific Academy
Neauvia Scientific Academy is located in Pavia (Italy). The Academy. Consisting of a multidisciplinary team of leading experts, the Neauvia Scientific Academy provides clinically relevant and tailored training and is committed to support healthcare professionals to improve the aesthetic results of medical-aesthetic treatments.
2019
Smart Combination
Approach
Development and launch of the Smart Combination Approach based on synergistic protocols combining Neauvia Fillers, Cosmeceuticals and Devices.
2019
International
Presence
Acceleration of international expansion with the opening of the corporate head office in Geneva (Switzerland), a regional office in the United States and affiliates in France, Spain and Italy.
2020
Launch of
NLift Protocol
Nlift Smart Combination Therapy is the first mid-face synegistic protocol, treating different skin layers by combining Dermal Fillers, Waterpeeling, Infrared Thermo-lifting procedure and Aesthetic Cosmeceuticals.
2021
Worldwide
Expansion
Growing international presence with new subsidiaries in the United Kingdom and Germany and regional offices in Latin America, the Middle East, North Africa and Asia-Pacific.
2021
Launch of
NRose protocol
NROSE Smart Combination Therapy is the women intimate rejuvenation synergistic protocol combining Intimate HA Filler, Radio Frequency and Aesthetic Cosmeceuticals.
2021
Launch of
Neauvia Channel
Neauvia Channel is the first 24/7 aesthetic medicine channel dedicated to doctors, featuring on-demand videos – scientific on-line trainings, exclusive interviews and live symposia – translated in 8 languages.

2022
10th
Anniversary
In 2022, Neauvia celebrated 10 years of passion, commitment, people and success.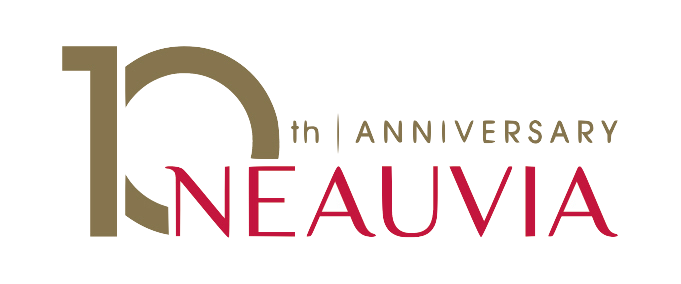 2022
Launch of
NBoost protocol
NBOOSTSmart Combination Therapy is the epidermis restoring synergistic protocol combining synergistically Radio Frequency, Linear HA Filler and Aesthetic Cosmeceuticals to keep the epidermis in good condition and prevent the first signs of ageing.
2022
International Training Center
Opening
Opening of International Training Center, located in Dubai's Jumeirah Beach Residence. A state-of-the-art center that enables the company to offer medical training to doctors from all over the world on its entire range of aesthetic medicine, including treatments for the face, body and gynecology.
2023
MDR
certification
Neauvia is one of the first companies to obtain MDR Certification for facial HA fillers. The new regulation aimed to create a robust, transparent, and sustainable regulatory framework, recognized internationally, improving clinical safety and creating fair market access for manufacturers. This important achievement reinforced the medical community and Neauvia customers the upmost confidence when using Neauvia dermal fillers.